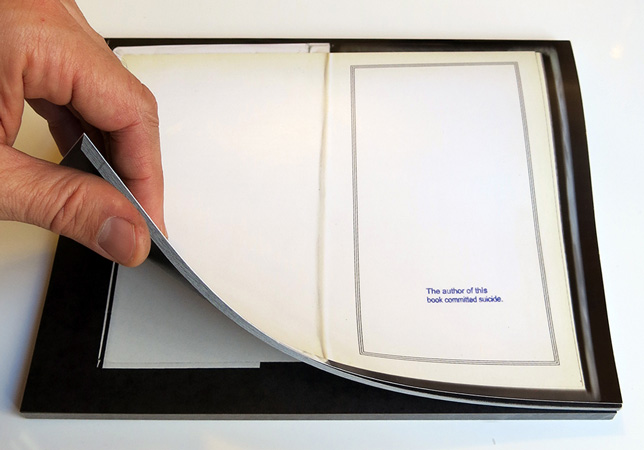 The Author of This Book Committed Suicide, NYPL, 2012
Soft cover book containing scans of all the title pages stamped to create the NYPL version.
8.5″ x 11″, Edition of 500; Designed by Justin Yockel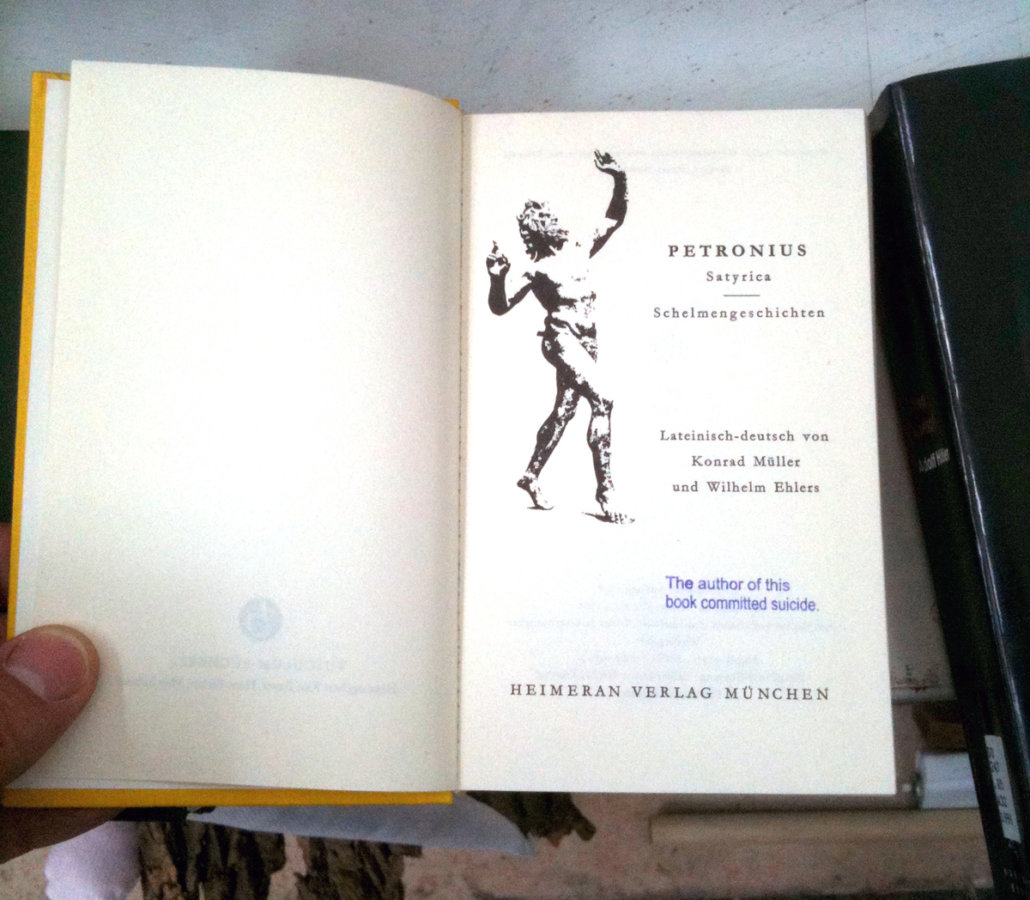 From July 19-26, 2012, I checked out every available book in the New York Library (NYPL) written by an author who committed suicide. I stamped each book's title page with this information and exhibited the collection in 'How to Write a Novel' at Field Projects, NYC. At the end of the show, all the stamped books were returned to general circulation at NYPL.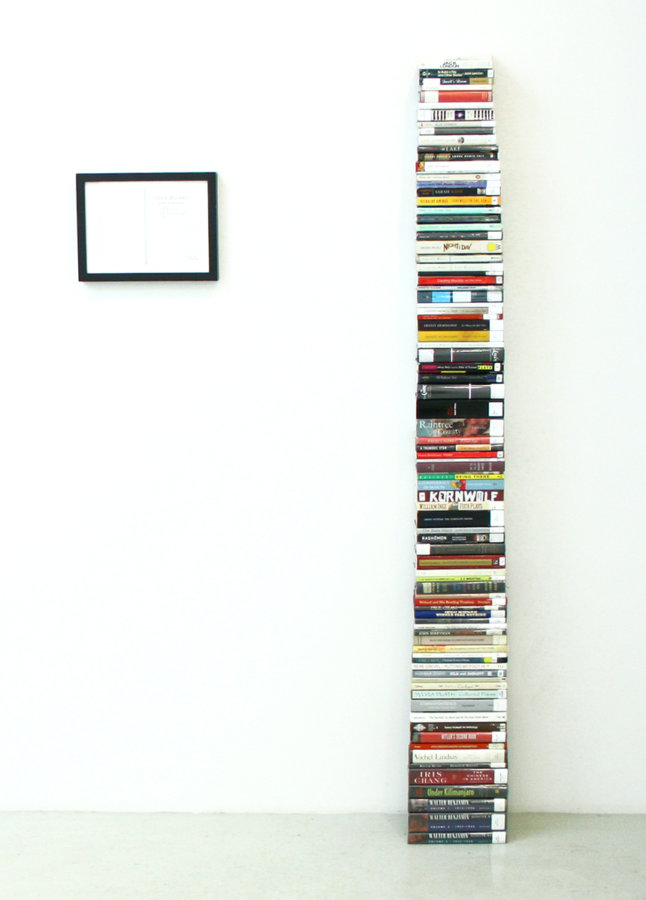 The Author of This Book Committed Suicide (NYPL), 2012
Dimensions variable. Library books, text, and print.
Installation view, Field Projects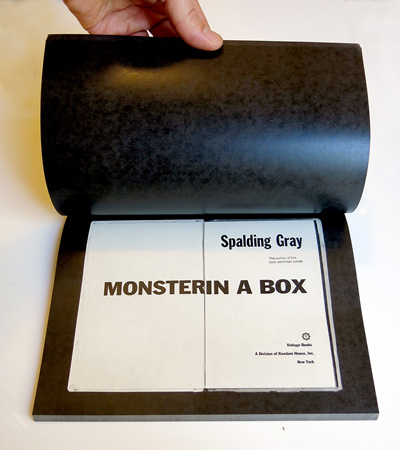 The Author of This Book Committed Suicide, NYPL, 2012
Soft cover book
8.5″ x 11″, Edition of 500
Designed by Justin Yockel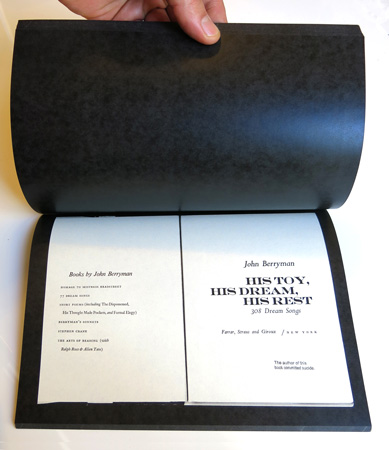 The Author of This Book Committed Suicide, NYPL, 2012
Soft cover book
8.5″ x 11″, Edition of 500
Designed by Justin Yockel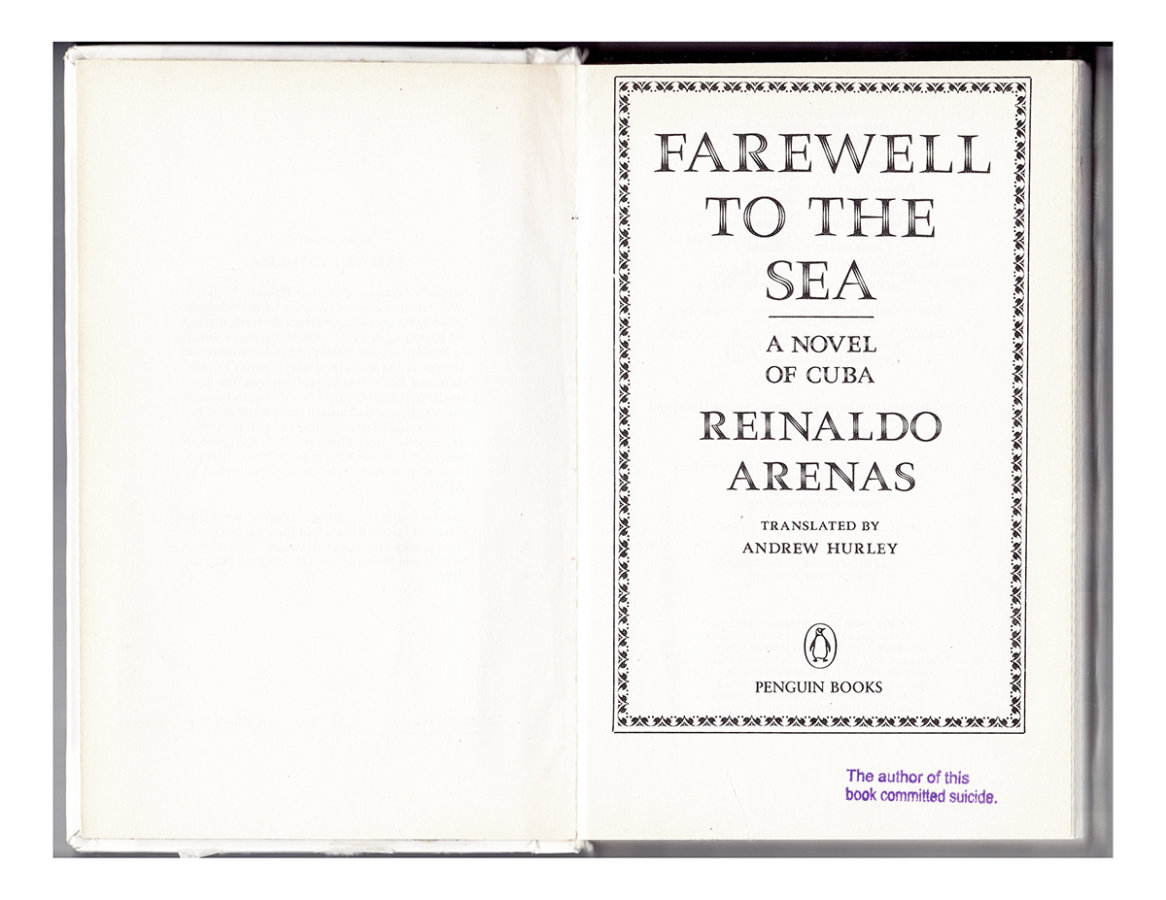 Farewell to The Sea by Reinaldo Arenas, (from The Author of This Book Committed Suicide, NYPL 2012)
Xerox on Brite White 80lb Cardstock with Hand-stamp
7″ x 8.75″, Edition of 100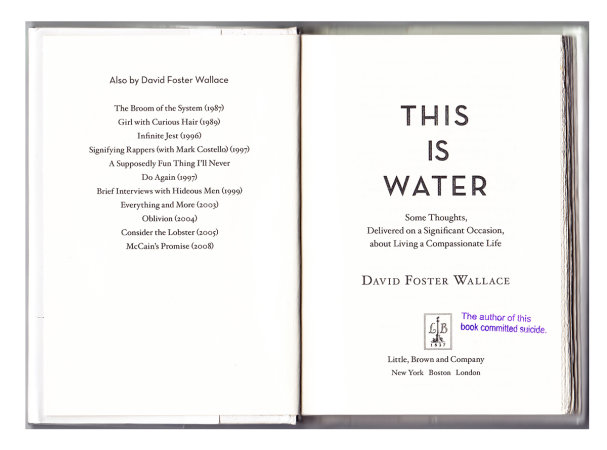 This is Water by David Foster Wallace, (from The Author of This Book Committed Suicide, NYPL 2012)
Xerox on Brite White 80lb Cardstock with Hand-stamp
7″ x 8.75″, Edition of 100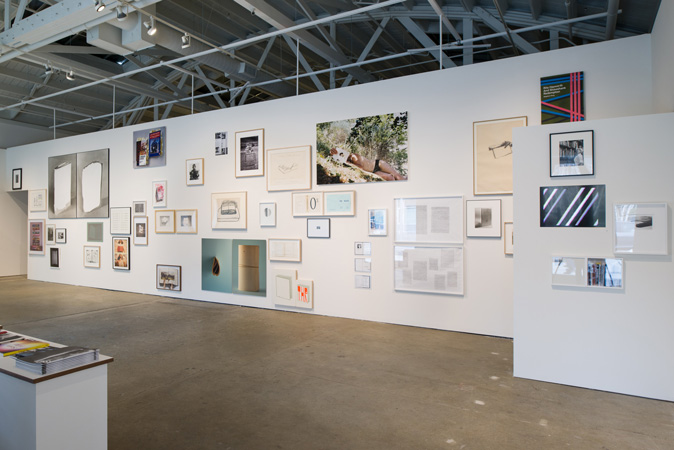 The Author of This Book Committed Suicide (NYPL in SF) at "Codex," 2014.
Exhibition view at CCA Wattis Institute for Contemporary Arts, San Francisco.
Photo: Courtesy CCA Wattis Institute for Contemporary Arts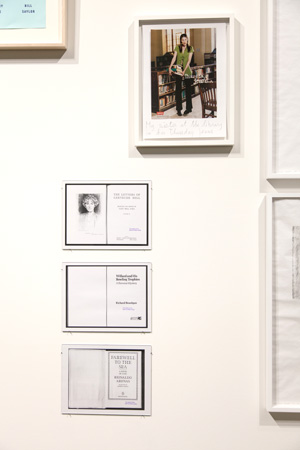 The Author of This Book Committed Suicide (NYPL in SF) at "Codex," 2014.
Exhibition view at CCA Wattis Institute for Contemporary Arts, San Francisco.
Photo: Courtesy CCA Wattis Institute for Contemporary Arts