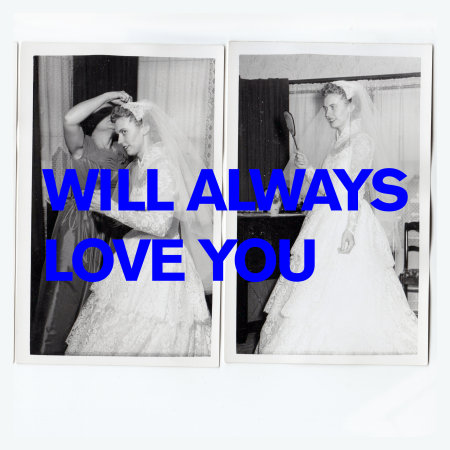 144 pages, 2-color printing (Xerox and Risograph)
Handbound with or w/out original photograph
Edition of 60, 2019
contributions from Mike Albo, Emily Dunne, Jameson Fitzpatrick, and Bridget McGuire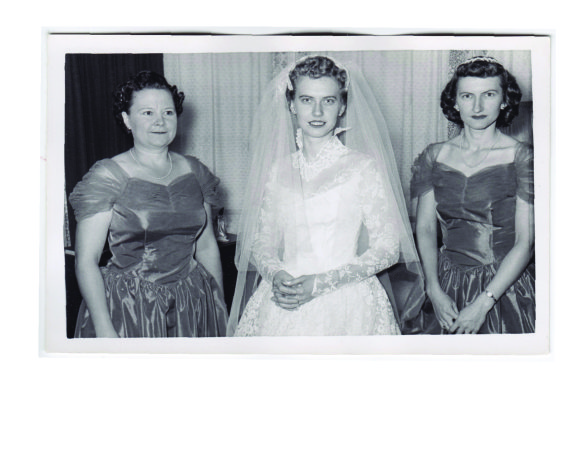 94 found photographs, stamped and numbered on back with:
Candid Photo by ALBERT
6548 WINDSOR AVE., BERWYN, ILL.
Phone: STANLEY 8-2225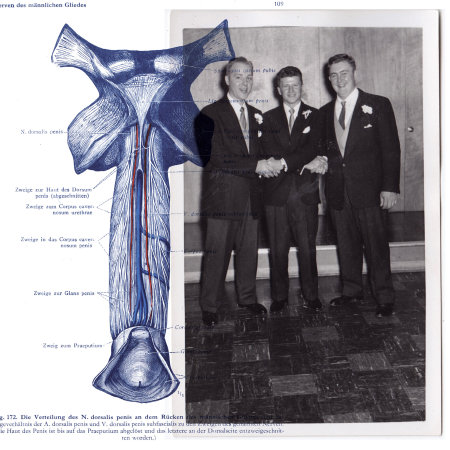 "Maybe it's the age of the raw materials–photos from 1954, etching from 1973, text from 2019. Maybe it's my mood during these days of insecurity. I wanted to make this book by hand, at least as much as I could. So I, and my accomplices, fed the paper through Xerox and Risograph printers. I collated and bound the books by hand. Ack, the piles of paper in my studio! But the result is something that feels hand-touched, imperfect, and authentic. I hope you do, too." -Aaron Krach, September 10, 2019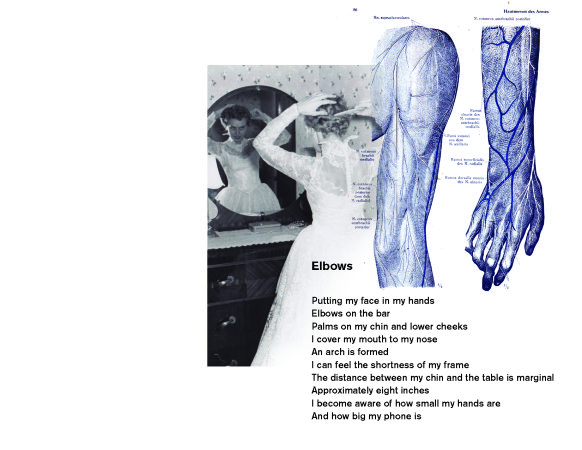 page 131
"Elbows" by Bridget McGuire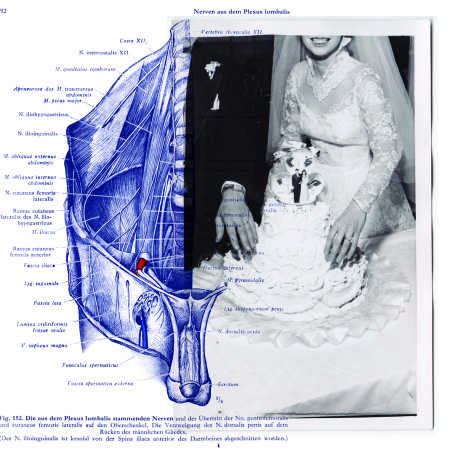 Layered etchings from a 1973 German anatomy book found in a junk shop outside Munster, Germany.