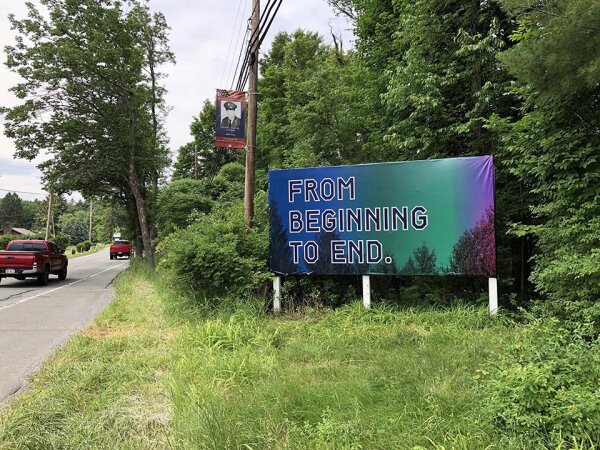 FROM BEGINNING TO END
Summer, 2021
"Like many people, I have spent too many hours over the last two years thinking about time, about beginnings and endings, and the space between. Time became flexible, slow, and fast, often simultaneously. The experience has been disorienting and re-orienting. Beginnings usually fill me with hope and anticipation while endings bring dread or sadness, though not always. These are the inspiration for the words on the flags above and across the billboards in Cresco.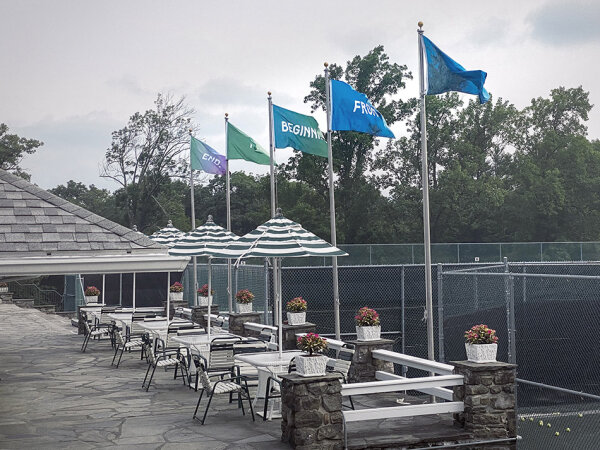 "People have asked what the phrases mean, and I don't generally offer a specific explanation, which is frustrating to some. "Sounds like you have a secret," a man told me. But I want viewers to remember their own beginnings and endings first, to have a personal experience with the art before they hear about mine. I will tell you I am fascinated by how everything—big or small, organic, or artificial—starts and finishes. These words remind me of movies and books, tennis matches and meals, coffee, a fight, and life. No matter how hard I've tried these last many months, I cannot separate beginnings from ends. I can't have one without the other, and that, I am slowly learning, is some kind of beautiful." -Aaron Krach, July 2021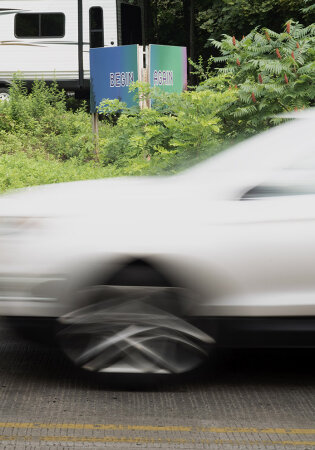 From Beginning to End, 2021
5 Flags (3' x 5' each)
1 large billboard (8' x 16'), 2 smaller boards (3'x5')
Risograph print, edition of 20 (9" x 17")
Sponsored by patrons of the Buck Hill Art Association.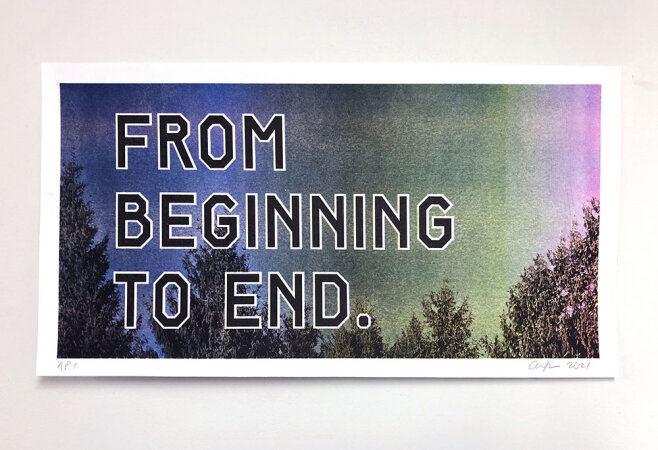 4-color Risograph print, 9″ x 17″, Edition of 20