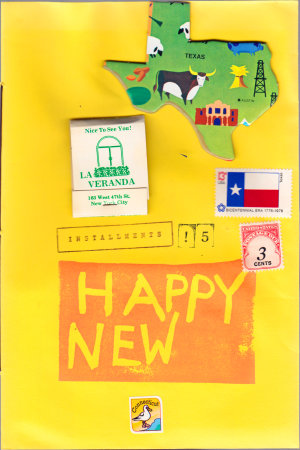 Handmade
Hand-sewn, 5.5 x 8.5″, 14 p.
Paperback
Edition of 20
2021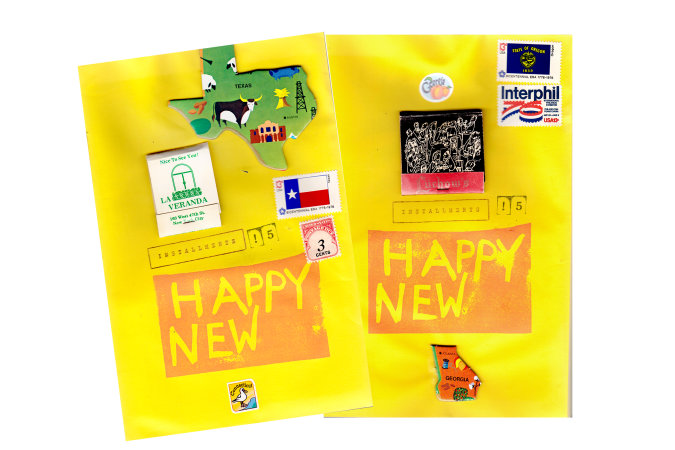 For the 15th edition of Installments, Aaron Krach and Margaret Rizzio celebrate the new: New year, new president, new vaccines, new hope? Because the old problems aren't going away so we should revel in the colorful  detritus around us. "It's a pop-up book for adults." "It's a collage, diary, collaborate exchange, readymade assemblage." Not matter how you describe the 100% handmade book chock-full of image and text. This issue is filled with photos and paintings and birds and science cards circa 7th grade, stickers, rubber stamps of fish, old wedding photos, thrift store finds—and is bound in an envelope folded into a cover: more treats inside.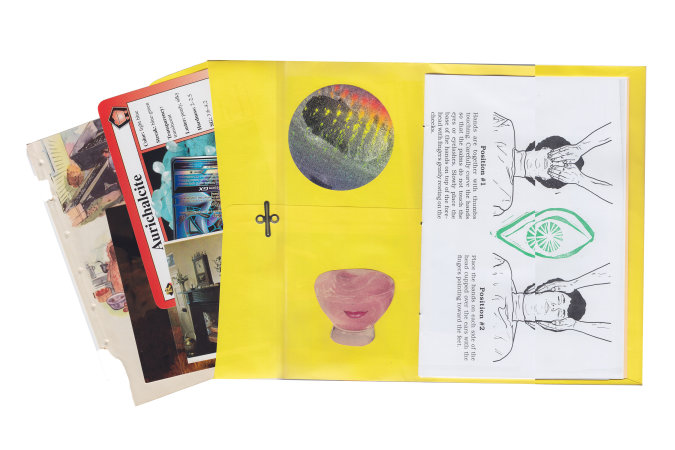 Since each "Installment" is a small edition (just 20!) every book is unique, variations in content and composition  range. You may get a painting or a prize-winning pig, a Christmas tag circa 1960 or an eerie B&W baby picture circa 1910.