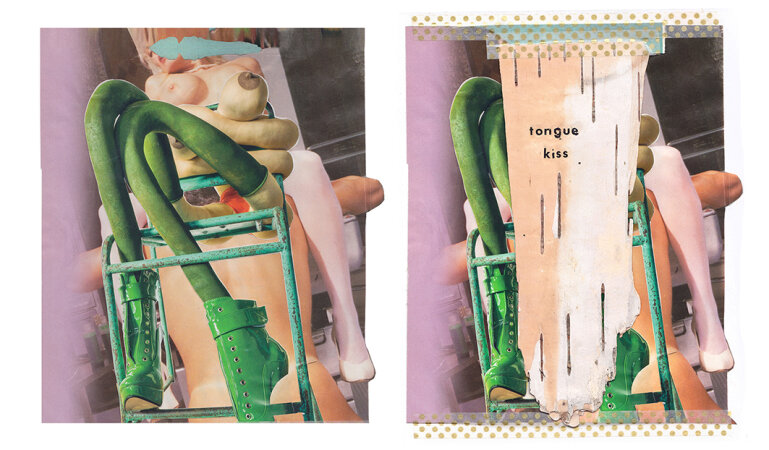 Indestructible Artifact #33 (Verbs), 2020. "Stockings," above, with Bengala (before, left, and after.) 10" x 8".

#33 consists of collages made first by me and stamped with instructions on the back. "Accept or Add, Alter, Amend, Circulate, Collaborate, Cut, Distribute, Double, Excise, Increase, Modify, Mutate, Participate, Paste, Recreate, Reduce, Subtract, Transform or Return."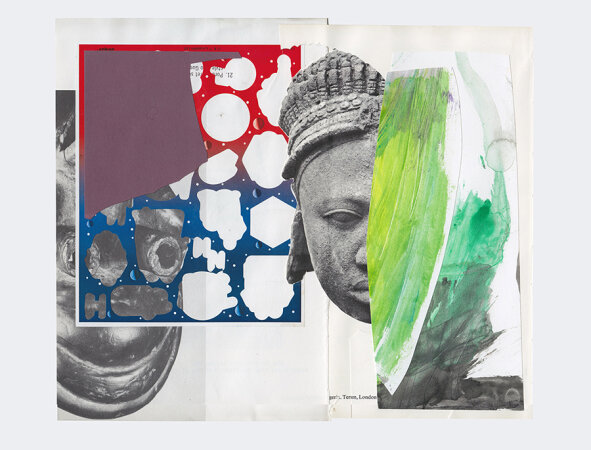 Indestructible Artifact #33 (Verbs), 2020. "Face Painting," with Sterling Allen, above. This is after I sent a collage to him, he worked on it, and then mailed it back. 8" x 9".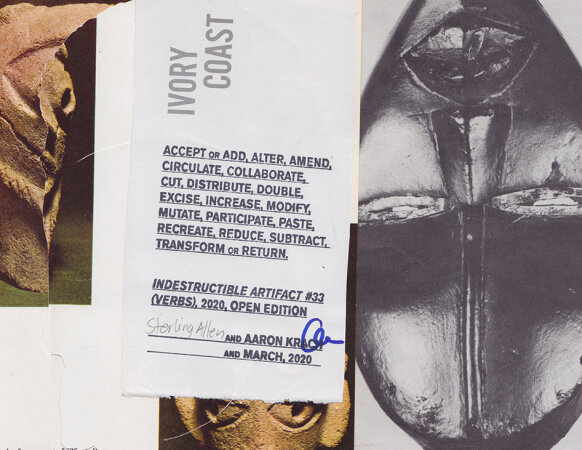 Reverse of "Face Painting," with Sterling Allen.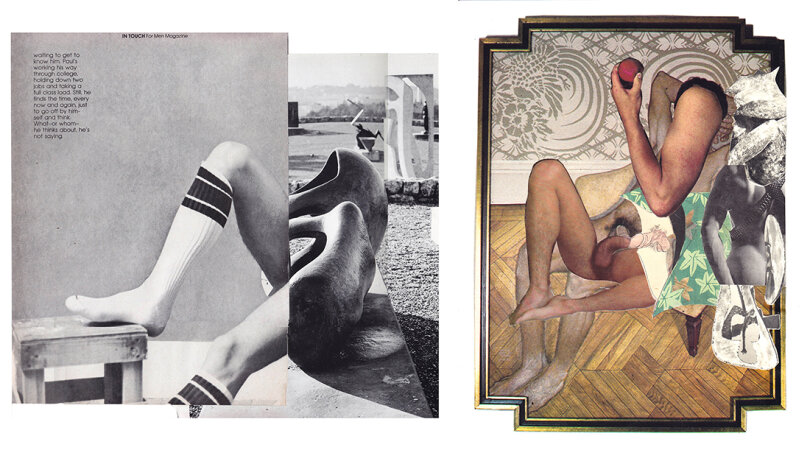 "Legs,"10" x 14", left, and "Volume," 10.5 x 8, right.

These are "stage 1" collages that I considered finished and ready to be mailed. I scanned them before mailing and never got them back. I can only imagine where they are, what they are doing now.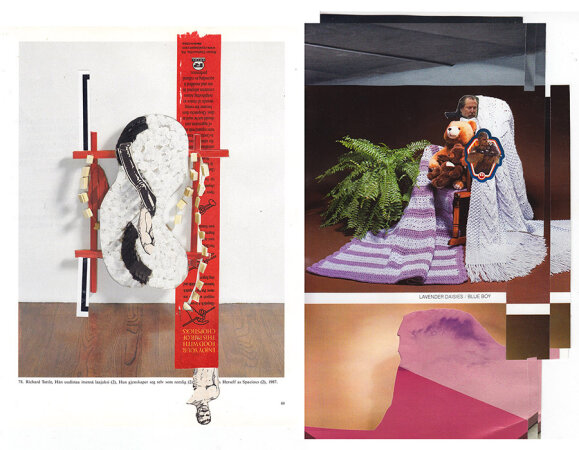 "Tut Tut Tuttle,"10" x 8", left, and "Soft and Chewy," 11 x 6, right.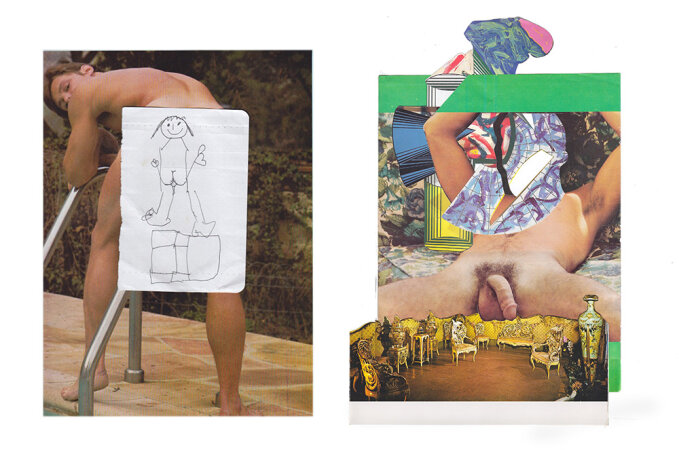 "Butt," 11" x 9", child's drawing on vintage magazine page, left, and "Frontal," 12" x 10", vintage book and magazine pages.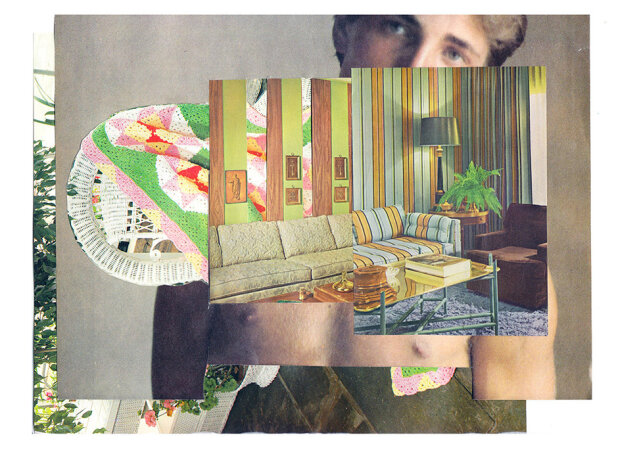 "Interiors," 8" x 13"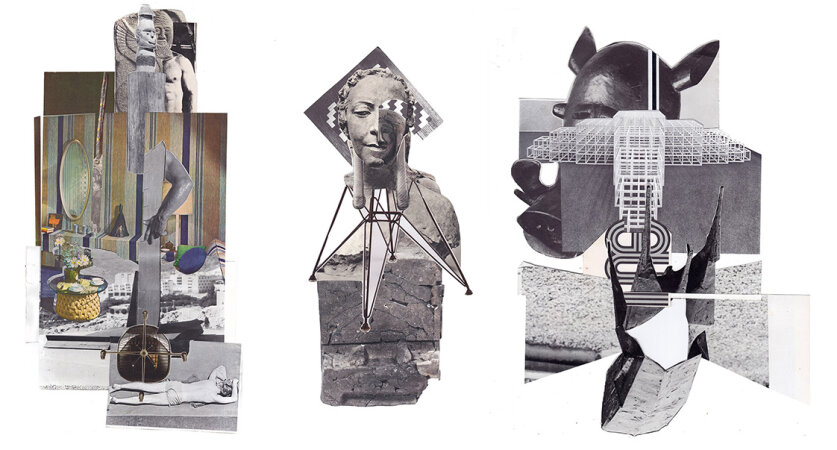 Three compositions, asymmetrical and ahistorical. Far left, approx. 15"H, center, approx. 8"H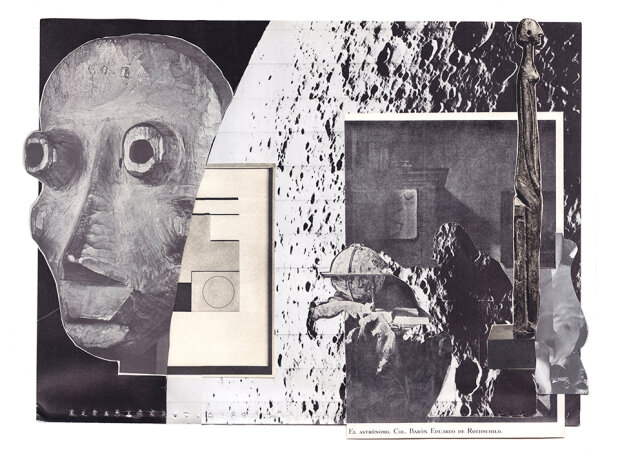 "Astronomy," 10" x 15", including pages from vintage NASA history book, African art history and small souvenir book about Vermeer.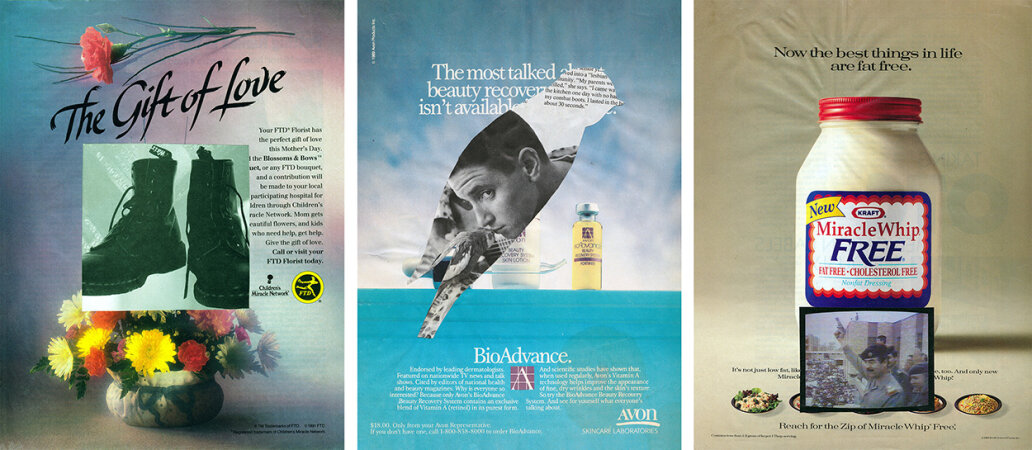 Three vintage collages circa 1994, each approx. 10" x 8".

I found these while cleaning my studio and was pleasantly surprised to see themes and technique consistent across decades. That's Phish in the middle and Saddam Hussein on the right.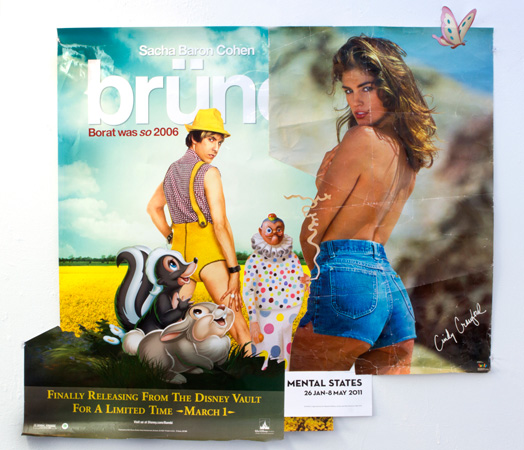 Brunette, 2011
Gallery, film, and museum posters,
44 x 70 inches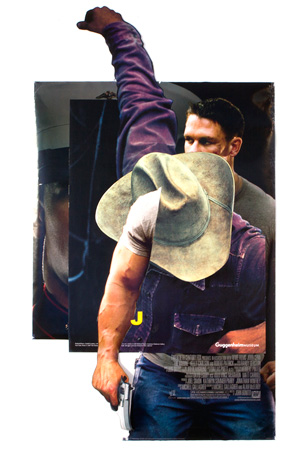 John & Richard, 2011
Gallery, film, and museum posters,
52 x 40 inches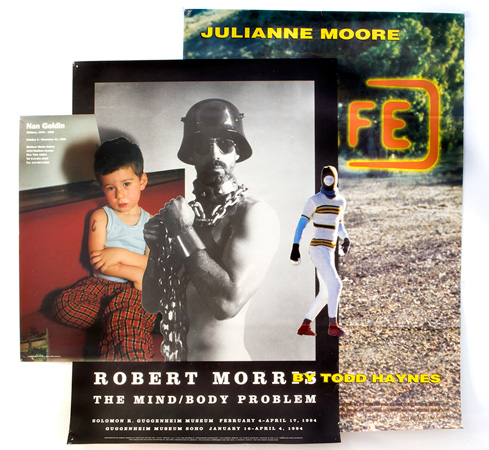 FE, 2011
Gallery, film, and museum posters,
36 x 54 inches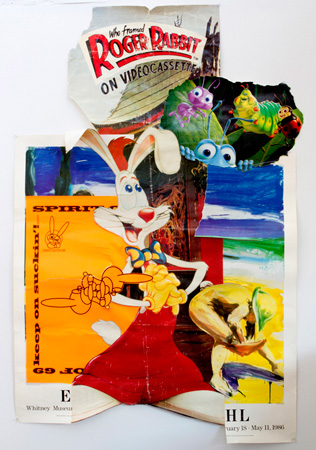 Fischl, Like Rabbits, 2011
Gallery, film, and museum posters,
70 x 46 inches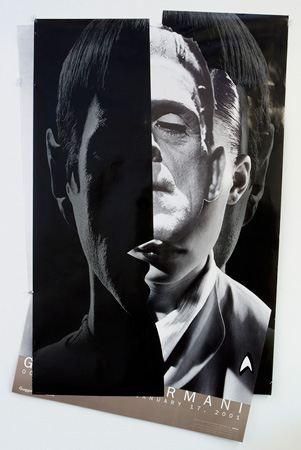 Black & White, 2011
Gallery, film, and museum posters,
54 x 46 inches