Ludwig Mies van der Rohe: Furniture and Furniture Drawings
from the Design Collection and the van der Rohe Archive, 1977
Published by the Museum of Modern Art
88 pages, B&W, paperback
I first noticed the peeling silver spine on a crowded shelf at The Strand in NYC. Then the cover, still shiny in spite of its age, and inside, stark clarity thanks to Massimo Vignelli's graphic design. All parts seemed to echo van der Rohe's sensuous lines. At home, I couldn't shake the sense that something was wrong. Darkness lurked out of reach. The utopian dreams of 20th Century modernism disguise a terrible century. So I took the book apart and created its shadow.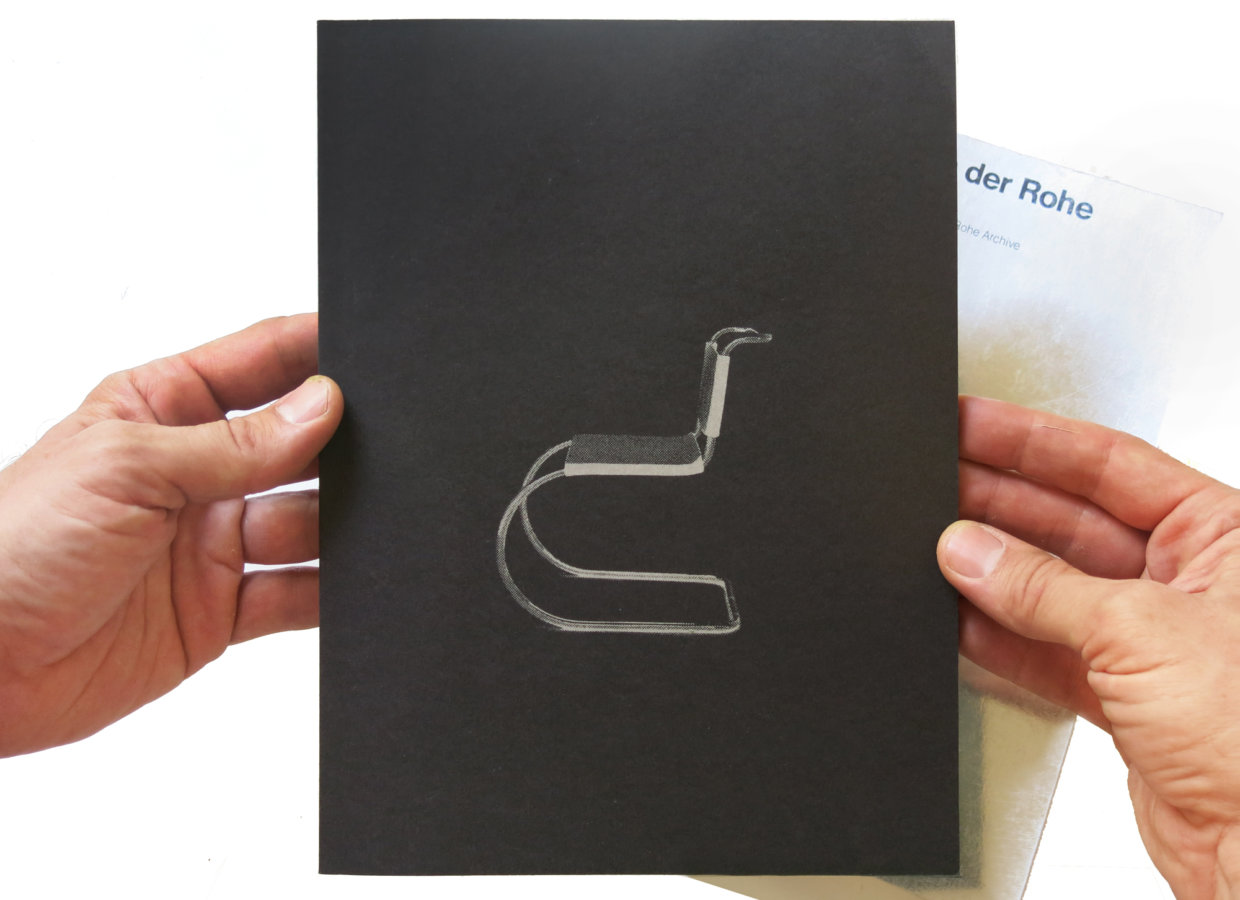 Almost Everything (Dark Pools), 2015
10 x 7.5 inches, Edition of 100
88 pages, B&W, paperback
Screenprinted cover
The shadow book is inverted. All text has been erased except for years and page numbers. Black is white. Shiny is matte. Machine printing replaced with a cover image screenprinted by hand. Very limited quantities. Contact me for availability. $40. aaron@aaronkrach.com

interior original (left) and Almost Everything (Dark Pools), right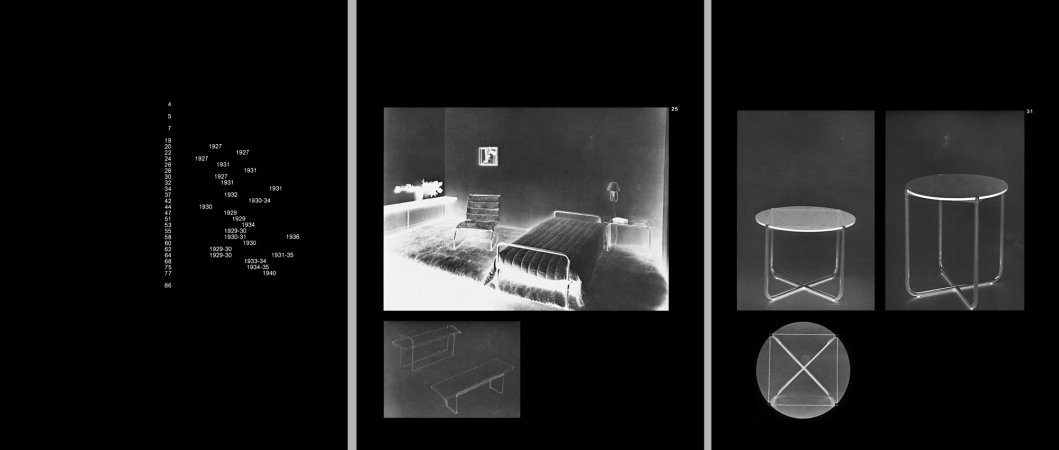 interior pages, Almost Everything (Dark Pools)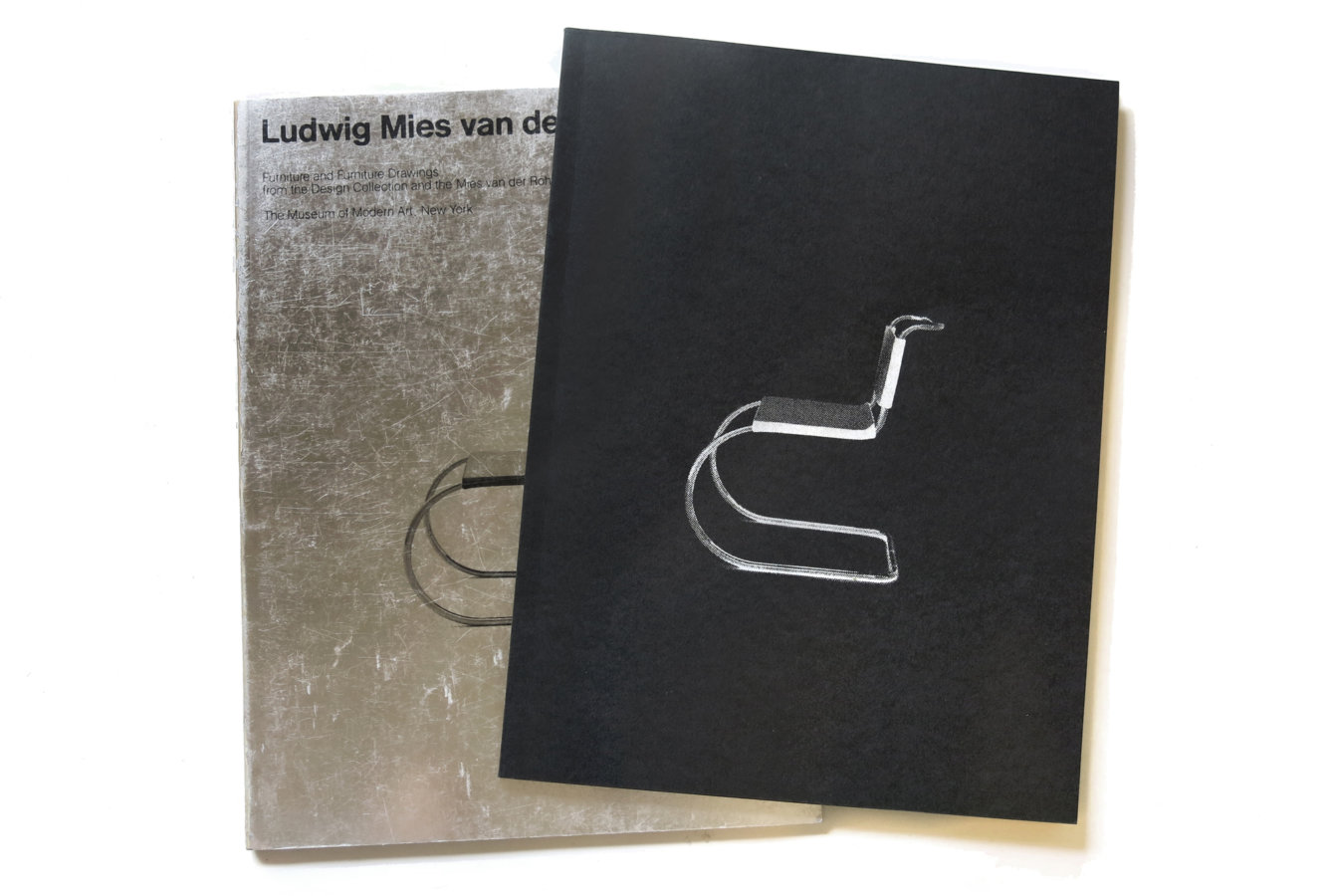 Almost Everything (Dark Pools): Deluxe Edition, 2015
and Ludwig Mies van der Rohe: Furniture and Furniture Drawings, 1977
two books, each 10 x 7.5 x .5 inches
Very few deluxe editions remain. $150.
Email me for availability. aaron@aaronkrach.com