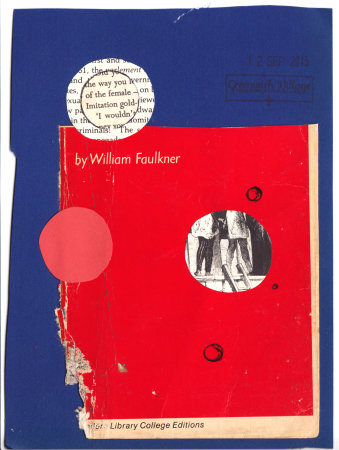 Greenwich Village Book Desecration League, 2015–ongoing
Aaron Krach and INVISIBLE-EXPORTS
GVBDL celebrates the power of creative destruction, community, and collaboration. A rotating group of artists, writers, musicians, etc. meet to breathe new life into old literature through cut-and-paste methods. Maybe some ink or watercolor, glue or glitter. The result is a communal rejuvenation of book parts. A periodical party rife with production.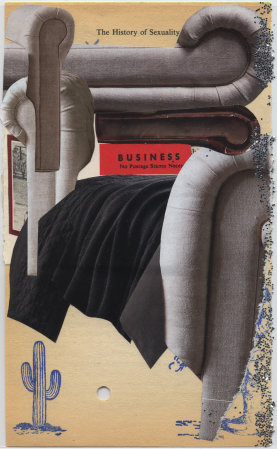 The Rules: Each piece will be worked on by at least two collaborators. A third person must decide if a piece is finished. No signatures. Ever. The artworks are communally owned and have been featured at book fairs and stores in New York and Los Angeles. Each piece will be packaged and sold with a certificate that lists the names of all participants as the collective maker of the piece.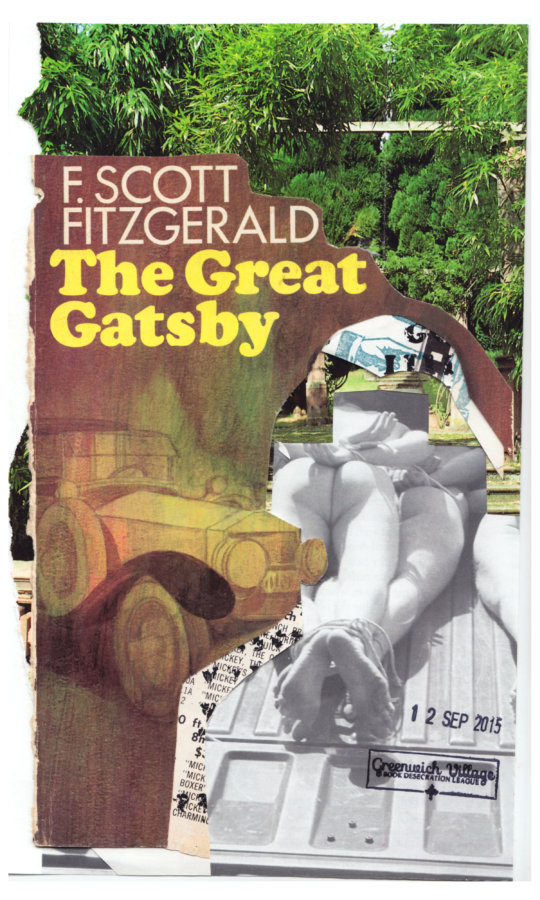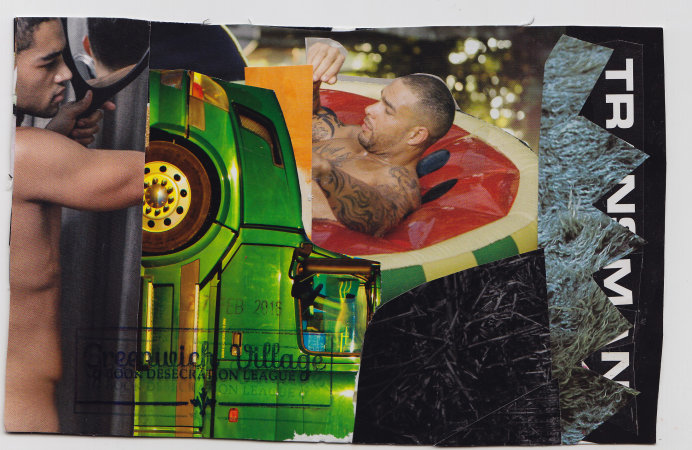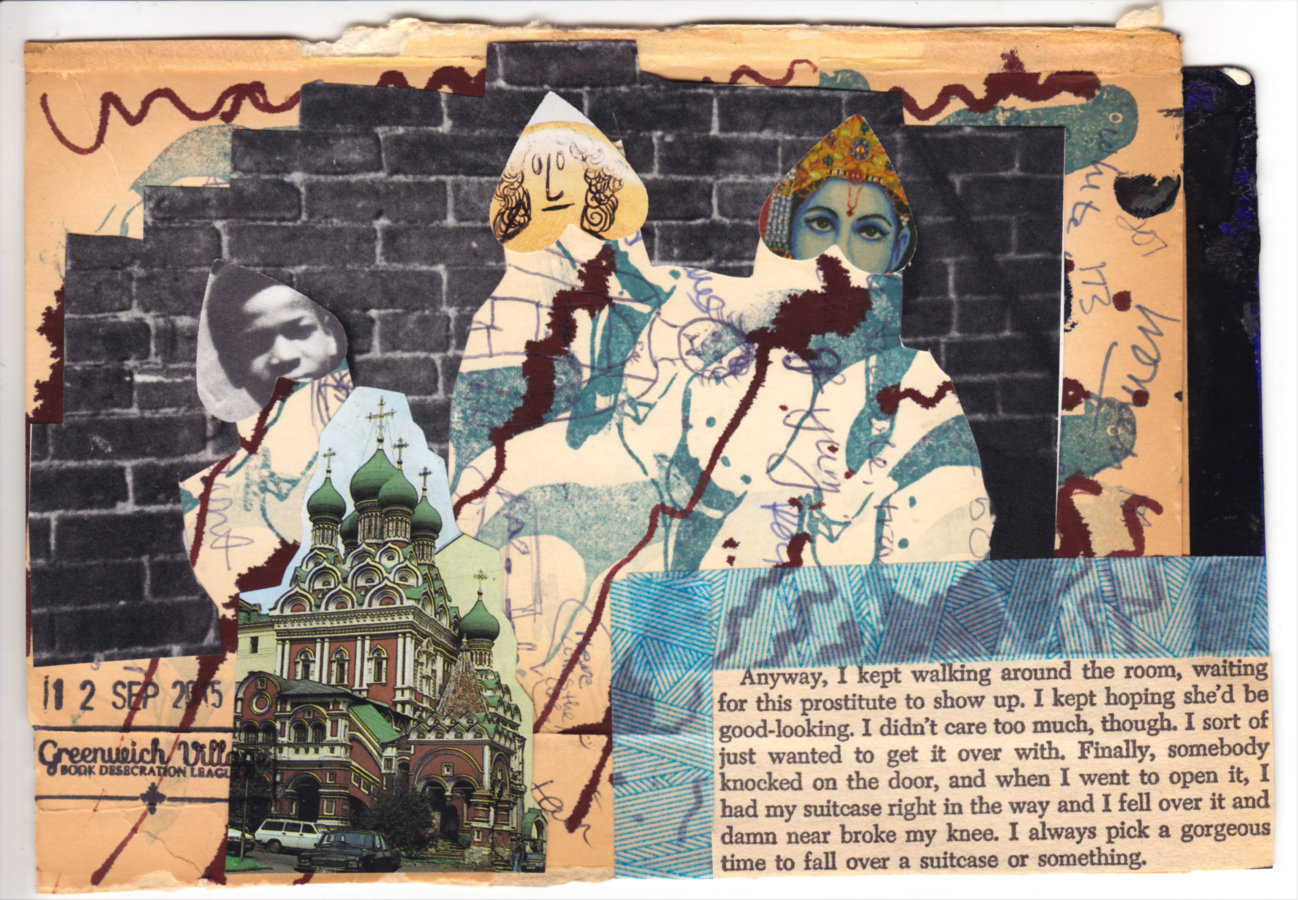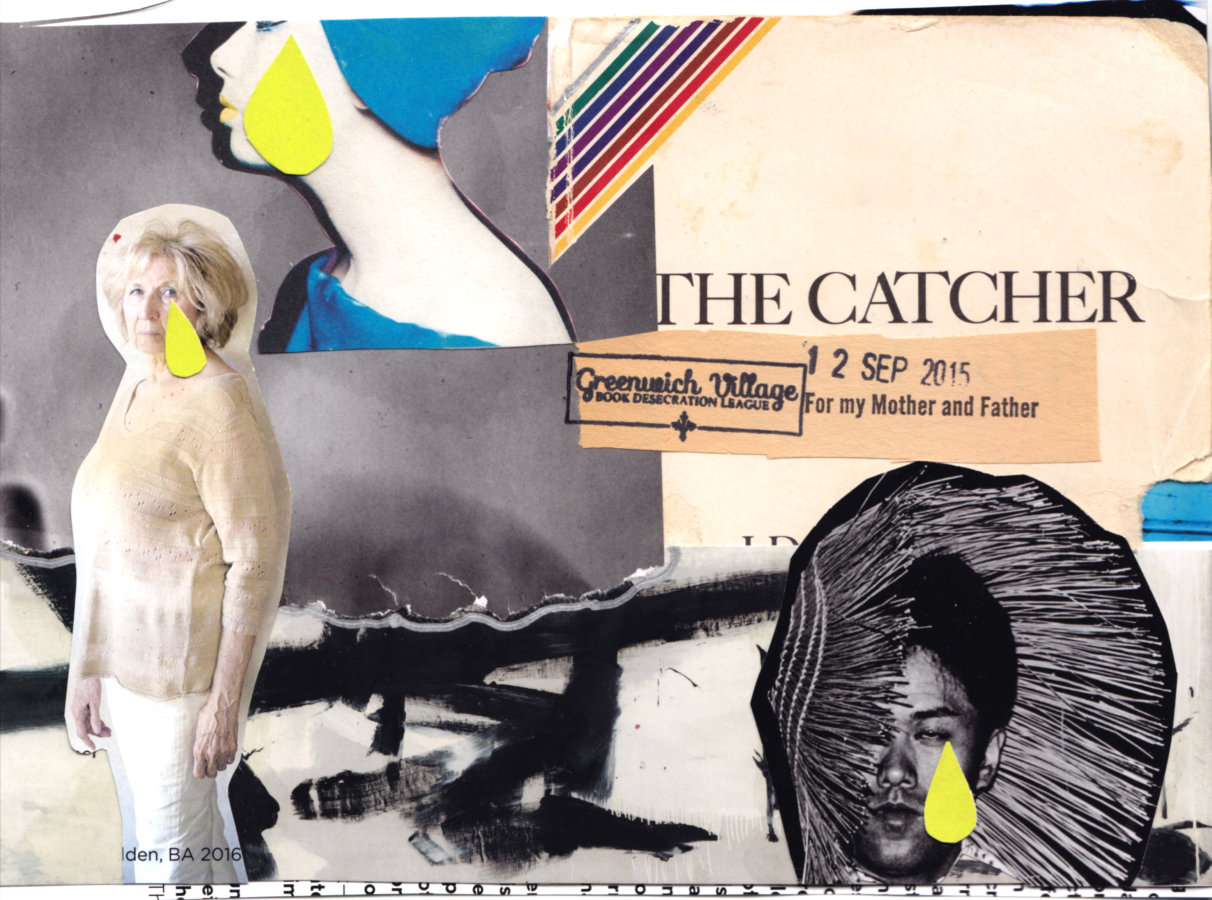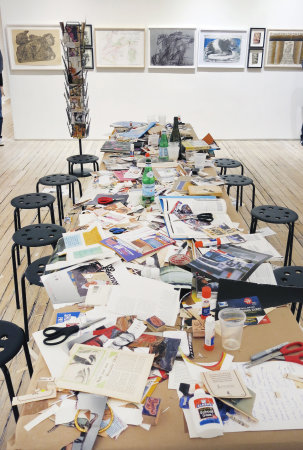 Process and aftermath